For some, a good book, a rectangle of sand to lay a beach towel on and a few days to bask in the sun like a lizard and gorge on local food is enough for a relaxing holiday. For others (namely those with deep pockets), a destination won't do unless it is a private island with access to a yacht, a spa, cigar humidor and a wine cellar.
Below, The Independent rounds up the newest luxury private island resorts from across the globe.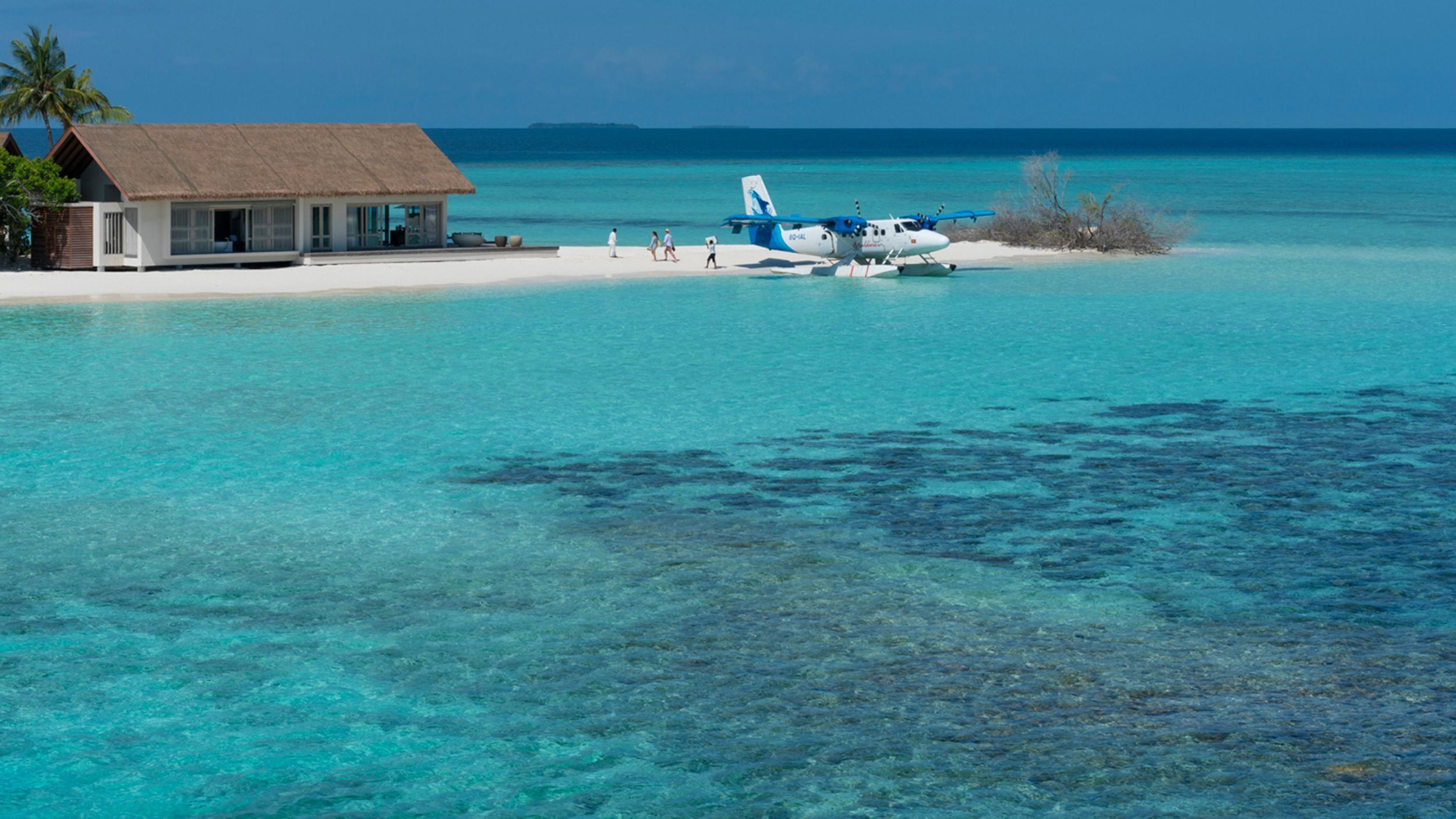 This five-acre stretch of land in the crystal blue waters of the Maldives is a record-breaker. Opened in late 2016, it is not only Four Seasons' first private island resort but also currently the only exclusive-use hideaway in the 463 square mile Baa Atoll Unesco World Biosphere Reserve, which is made up of 75 islands. It's exclusive use, so rented to single groups, with a maximum of 22 holiday-makers serviced by a full staff.
Guests can both relax and explore the natural beauty surrounding the island. There is access to three villas, a beach house – complete with an open-air living room, kitchen, pool deck, library, gym – and a spa. The 62ft yacht parked in the lagoon is all yours, whether it's to explore the biosphere reserve or simply snorkel with manta rays and sea turtles.
From £36,700 per night for 22 people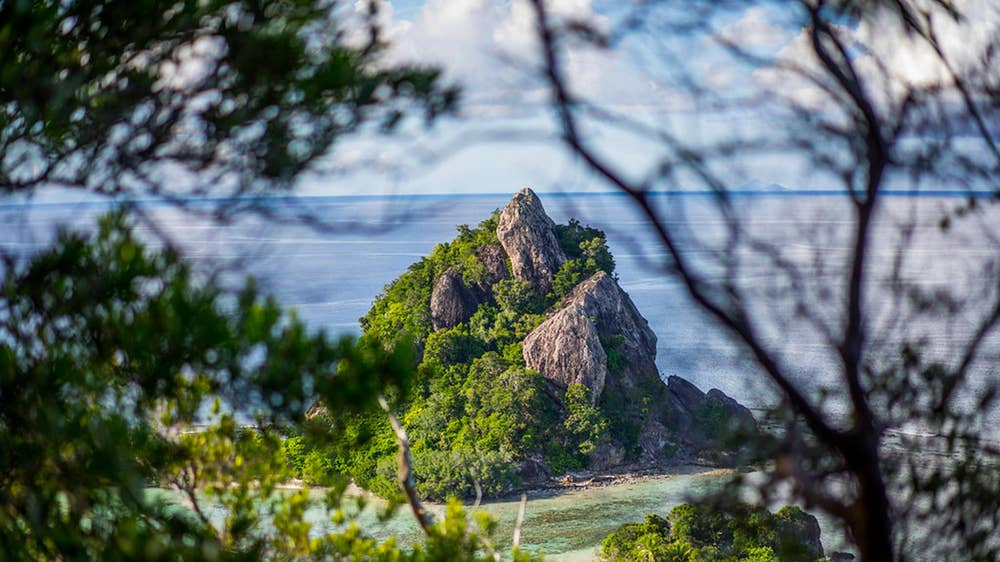 Butlers service every single one of the 77 villas at St. Regis' first private island escape, which opened last year. While some rooms are nestled between the dense tropical plants, others are situated slightly off the lagoon of the 23-acre island. Their silver shingle roofs were designed by Singapore-based Wow architects to look like manta rays skimming across the water.

The outdoor infinity pool, spa and library caters to guests yearning for relaxation, while more active holiday-makers can visit the fitness centre, diving and sports centre, and tennis court. Want to get rid of the kids for a bit? Make for the children's club.
From £1400 per night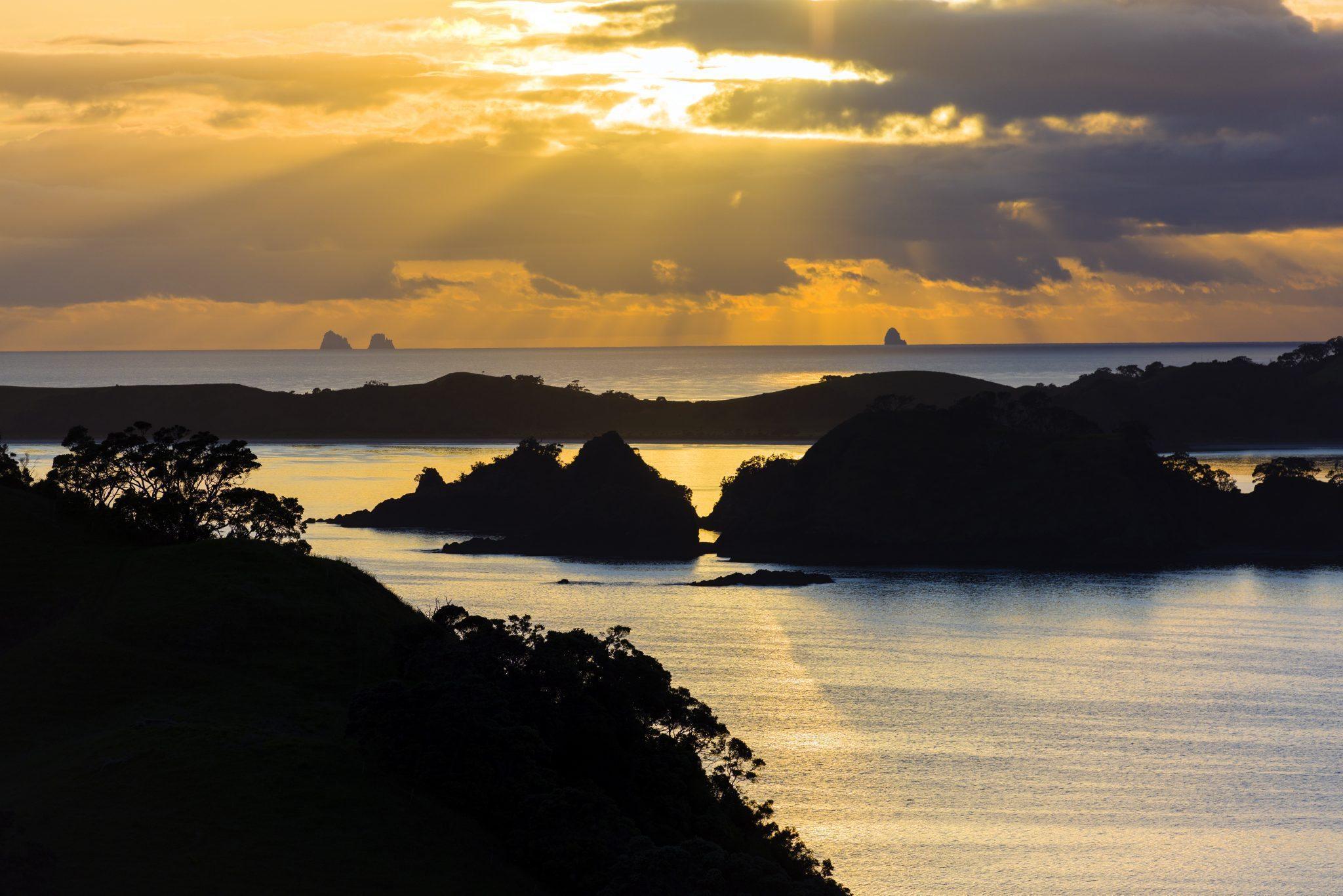 Only 10 guests in total can stay on this island, a 45-minute helicopter ride north of Auckland. In 2010, before it was developed (it opened last year), the island was rated second on National Geographic Traveler's list of 99 World's Top Rated Islands, Coastlines and Beaches in 2010. Its owner discovered it during his round-the-world super-yacht trip (of course).
As temperatures on the island hover between 22-26C in the summer and 14-17C in the winter, this isn't so much a resort for sunning yourself, but rather for wildlife watching. Each of the five suites on the purpose-built £29m property has a balcony overlooking Helena Bay and the South Pacific Ocean, and comes with a pair of Leica binoculars. The nearby Poor Knights Island is home to the world's largest sea cave and is a habitat for orca, dolphins and hundreds of species of fish. The rugged landscape means it's also perfect for hiking, biking and fishing.

The estate also features a gym, a 25m heated swimming pool, a library, and an outdoor fire pit for guests more into relaxing than hiking, and there's also a spa inspired by a Russian banya, over 1000 bottles of New Zealand and international wines in the cellar, and an offshoot of the Amalfi Coast's two Michelin-starred Ristorante Don Alfonso 1890.
Doubles from £1020, half board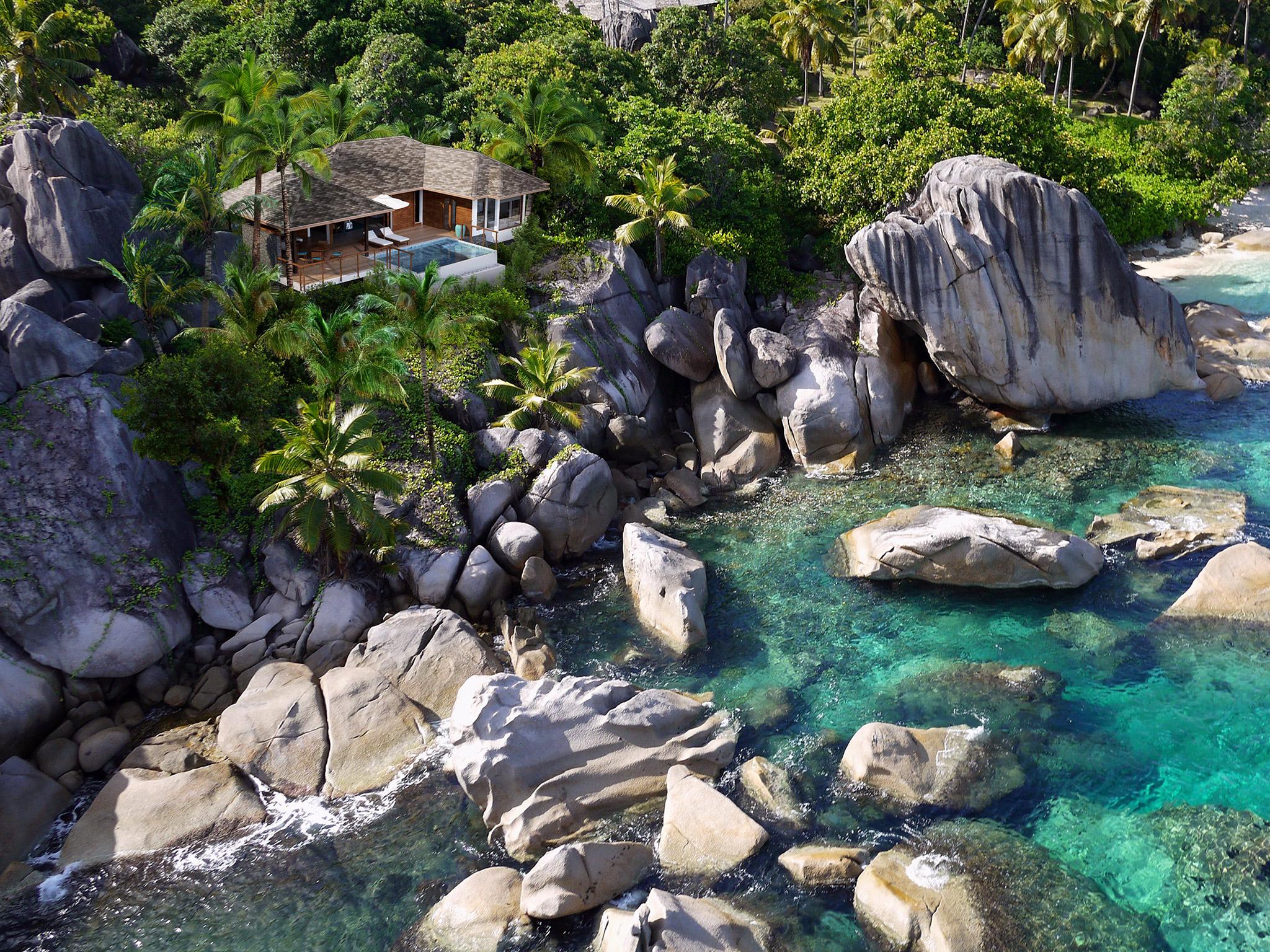 This resort, which opened last year, is located on Félicité, among the 115 islands of the Seychelles archipelago. As a satellite of the nearby La Digue, Grande Soeur, Petite Soeur, Coco and Marianne islands, it means it's ideal for Greek-style island hopping.
Its 30 one-bed villas, each shrouded by tropical plants, are a 20-minute helicopter ride from Seychelles International Airport on the main island of Mahé, and look out onto the Indian Ocean. Each has a 20m infinity pool and access to the rock-edged pools and three private white sand beaches.
In a push for sustainability, the resort has a reverse osmosis plant and crystal water refinery removing the need for plastic bottles. As for food, the resort currently has a chicken farm and organic garden.
Doubles from £1,075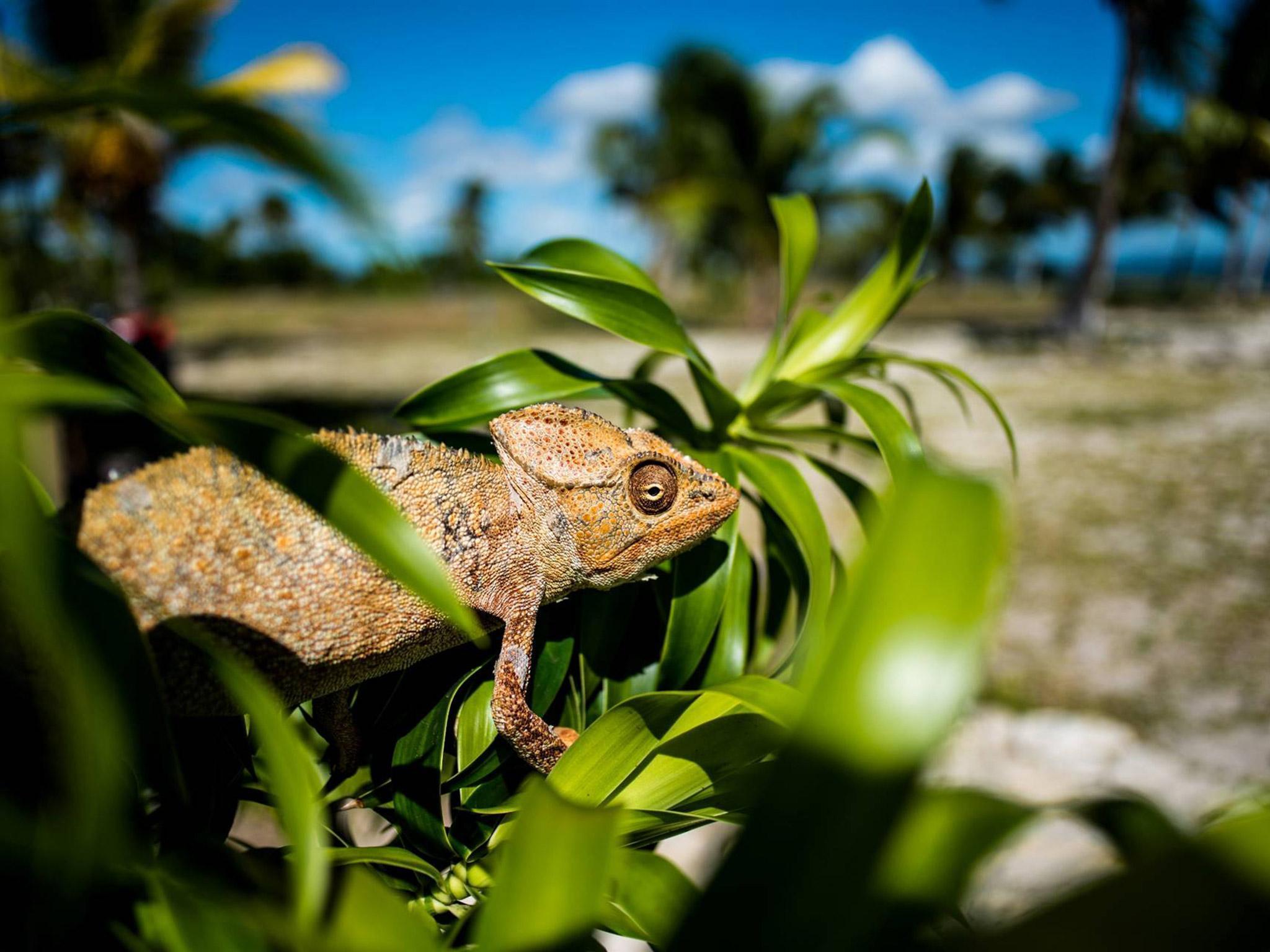 Set to open in April, this luxury lodge is on Nosy Ankao, on of the biggest of five islands off the north-eastern coast of Madagascar.
Miavana, by the team behind the award-winning North Island lodge in the Seychelles and Chinzombo in Zambia, is a resort for those hungry to experience Madagascar's wildlife, 90 per cent of which is endemic. Its 14 villas are set across 5km of white beaches, with views across the ocean which stress to mainland Madagascar to the west. When you want to venture out, marine safari guides head explorations of the archipelago's beaches, lagoons and channels and aquamarine bays.
Villas from £3,360 per night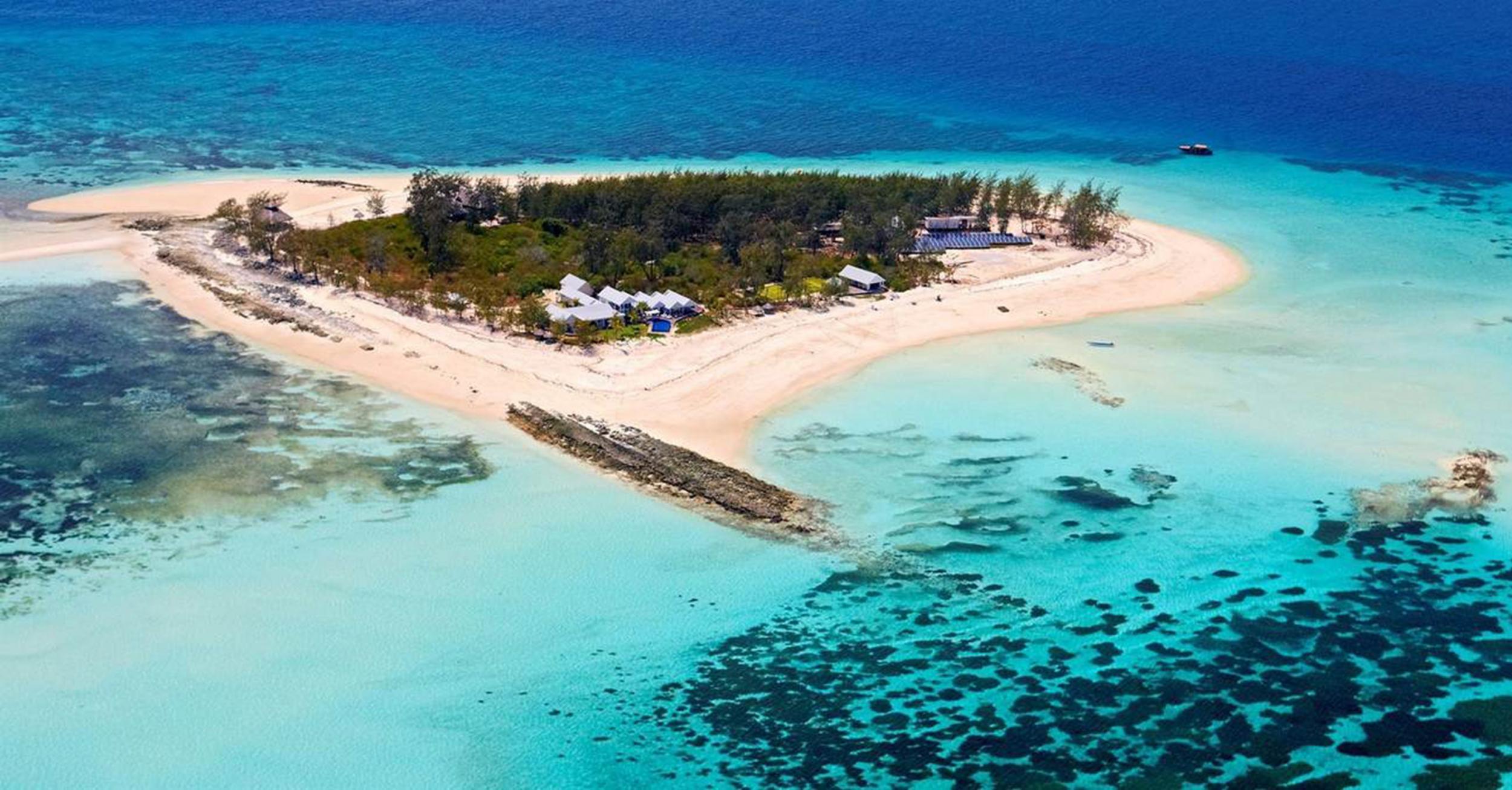 The winner of the World's Leading Exclusive Private Island at the World Travel Awards 2016, this is the ultimate in luxury: a tropical island with just one villa.
Positioned in the Indian Ocean off the east coast of Tanzania, Thanda, which opened last year, is in the middle of a coral reef, and is home to two species of turtle, with a further three in the surrounding waters. Those headed to the island for an autumn or winter break might also spot whale sharks, which pass through the waters between October and February. Dugongs, an endangered sea mammal, also sometimes make an appearance.
Guests stay in the villa, which has five en-suite bedrooms as well as outré extras like an indoor aquarium, Steinway piano and cigar humidor. There is, of course, an infinity pool. When that gets tiresome, you can move to the two traditional Tanzanian banda tents, or head to the spa.
From £7,000 per night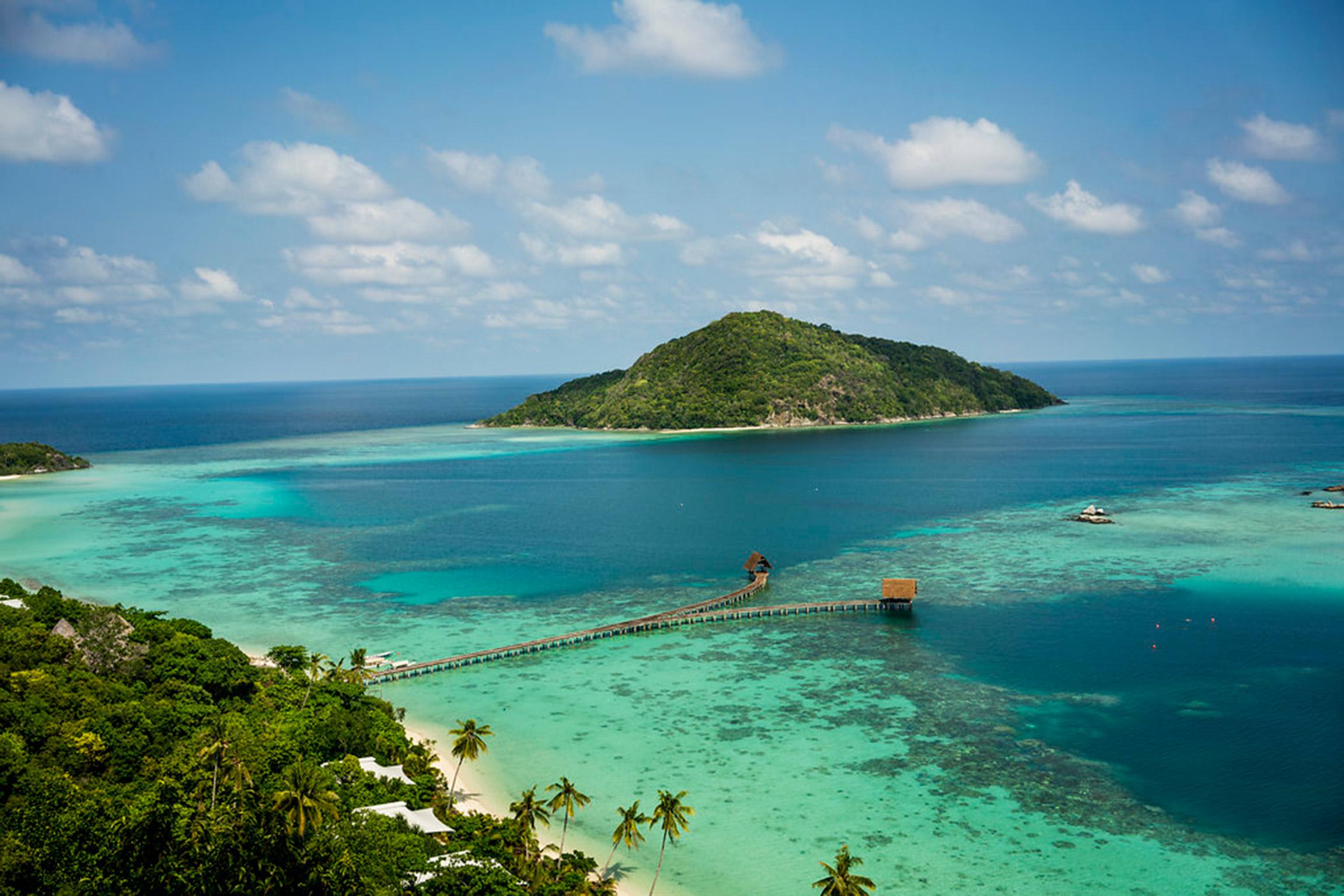 With "explorers wanted" as its tagline, guests at this resort have access to six islands situated to the north-east of Singapore.
At Bawah, which is a 150 nautical-mile plane ride from the mainland, a maximum of 70 guests will be allowed to visit at any given time (it opens this year). That's more than some other private island resorts. Still, it's set across 300 hectares of land and the destination offers nature-lovers access to a jungle canopy for trekking, three lagoons, and 13 white-sand beaches.
Aimed at couples, the accommodation comes in the form of 35 tented villas. 21 of the have a view of the lagoons, three are surrounded by vegetation, while the remaining 11 are designed for watching the sun rise and set.